Condominiums are the most popular and greatest option for people who are either new to Metro Manila or just want to remain in an area close to their place of job or academic institution. Currently, the demand for condos is increasing as a result of people becoming accustomed to the new normal.
All condos are not created equal. Contrary to the popular belief that all condominium flats in the Philippines are the same, there are at least five different types of condominium units from which to choose, and each condominium unit is customized to a certain lifestyle.
Different factors motivate condo owners to purchase a condo unit. There is a particular kind of condo that will fit you better than other condominium apartments, whatever your motive for wanting one is. But Presello can help make the best possible decision. In this article, you will learn about 5 different types of condo units that will best suit your lifestyle.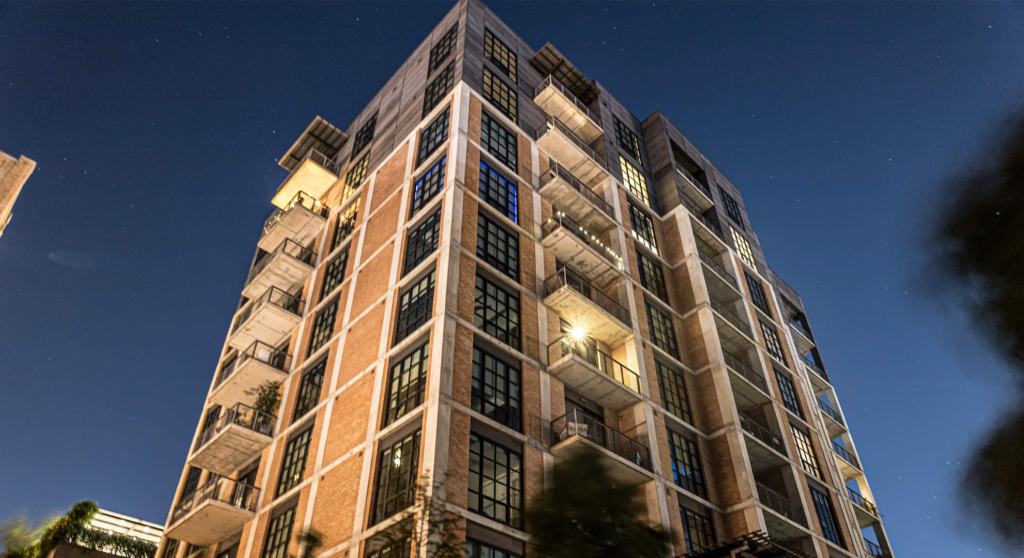 One Bedroom Unit
If the buyer wants partitions in the bedroom, this is the condominium form that is most frequently advised. This could be an apartment building with one, two, or three bedrooms for young couples or small families who prefer more private settings in cities or urban areas. This is also excellent if you value your privacy or if you share a home with others, such as your family.

Living in a condo with friends has become a common practice among young, unmarried professionals. They can just divide the rent among themselves, which greatly reduces their expenses. They don't have to spend a lot of money to live apart from their families. For these types of residents, a bedroom apartment is a necessity since, while it's wonderful to live with the people you care about, having to put up with them constantly is not. You want to be close to them, but not so close that you can hear or see them getting dressed in the morning.
Studio Type
Around 25 to 30 square meters make up a studio unit. It's also known as a studio apartment or a bachelor pad. The living room, kitchen, dining room, and bedroom are all connected or have an open floor plan in this home. Due to its small or restricted floor area, this sort of condominium unit is typically the cheapest in any condominium construction. A studio apartment might have a floor area of as little as 18 square meters. Due to its small size, this kind of condominium unit is perfect for single people and couples.
Some studio apartments include a half-wall for privacy. The only separate room with a door is the bathroom. You could always install a partition between your living and sleeping spaces, though. Apartments with balconies provide you with more room for a little garden or a reading place outside.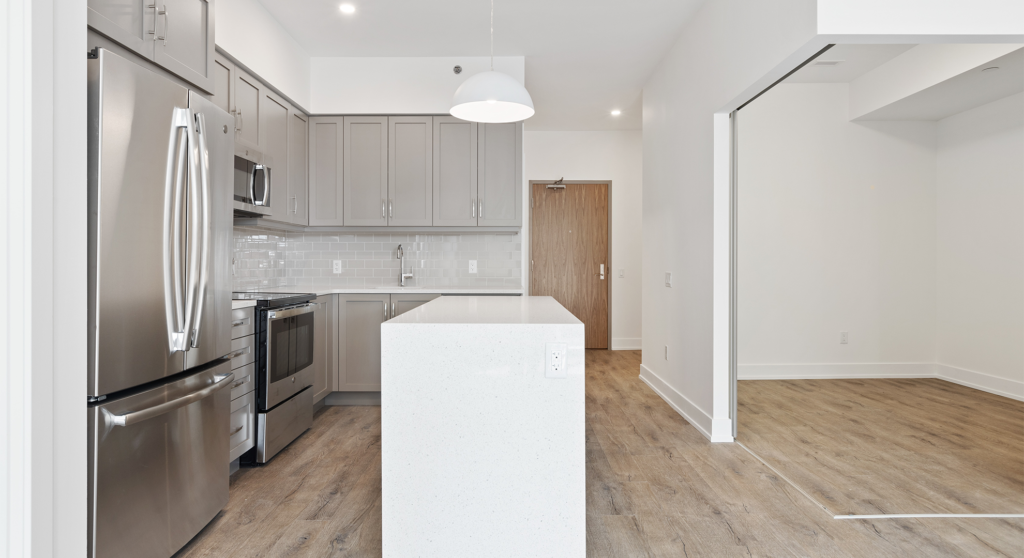 Just a piece of advice: if you want to save space, pick a studio apartment with at least an integrated kitchen and bathroom, or one that includes a balcony that may be used as extra living space. Additionally, while being the most affordable type of condominium in the Philippines, studio-style condos have a higher rental yield, or the profit you'll get from renting your unit each year is expressed as a percentage of the property's overall worth.
Loft Type
Loft condo living is a unique style that is frequently seen in condos with high ceilings. The kitchen and living area are open on the bottom level, while the bedroom is on the upper level. The bedroom is typically open and has no walls around it, yet the level difference still creates a sense of separation.
Loft condominiums can offer the flexibility and division needed to achieve work-life balance. Their roomy living spaces are perfect for professionals to hone their craft or for amateurs who want their private apartment or house.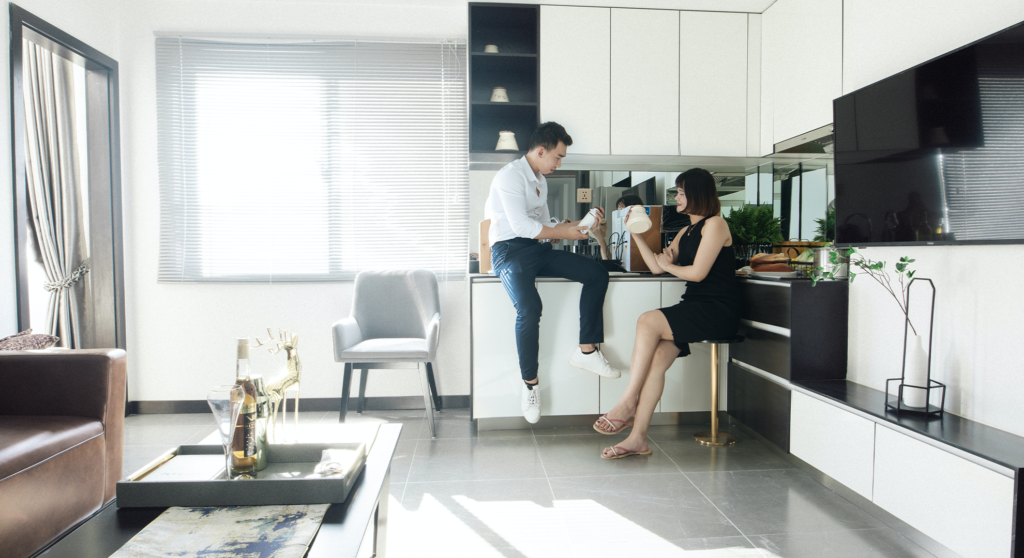 Bi-level Type
This kind of condominium apartment is great for expanding families that want to forego larger homes and lots in remote places in favor of living in a smaller size but in a prime location, which is what a condominium is essentially offering, or convenience. It has a layout that resembles a house, with private stairs leading up to your condominium unit inside a home. But unlike loft-style homes, which typically include an open second floor for bedrooms, bi-level apartments do not have this feature because they are typically enclosed by walls like a regular two-story home. Bi-level homes often have a structural layout that is quite similar to that of a typical home, with the living room, dining room, kitchen, and bathroom all located on the ground floor and the bedrooms typically on the second.
For families who intend to settle in the city or at least live there for an extended time, this can be quite useful as a single-family home. The unit's unoccupied rooms can be used as guest rooms or rented out to other persons. They could also be converted into additional rooms, such as a home gym, a hobby room, or a gallery for your work.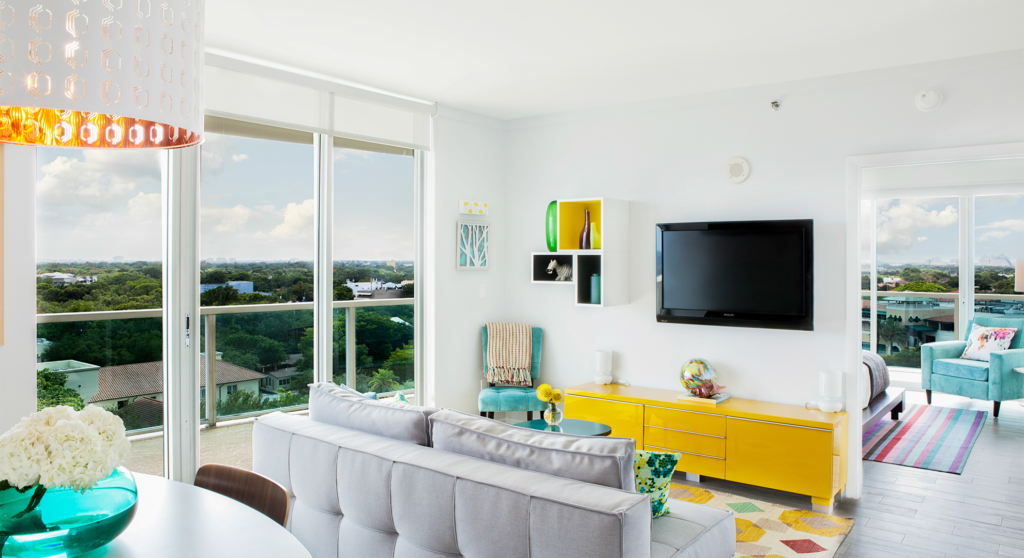 Penthouse Type
The uppermost floor of a building typically houses this kind of unit. The penthouse is the most costly condo unit since it has a larger floor area and offers a lot of privacy and seclusion to condominium owners and renters. Penthouses can be flat or have multiple levels. Others have private elevators, swimming pools, or other upscale amenities. For those who don't want to sacrifice facilities, the penthouse is excellent. With this kind of condominium property, they can also enjoy a great lot of exclusivity and seclusion. For individuals who desire to live luxuriously or already do, this style of condominium property is appropriate.