Once more, the holidays are among us! Even when Christmas comes in as early as September in the Philippines, it is not too late to start looking for the ideal area to hang holiday lights and start decoration shopping to wow your friends and family. Throughout the holiday season, your home can come to life with a variety of Christmas decorations.
Throughout the holiday season, your home can come to life with a variety of Christmas decorations. Therefore, if you don't already feel festive at home, you should now start acting on your creative vision and establish a positive tone with your Christmas decorations. Here are 10 Christmas Decoration Ideas to Light Up Your Home.
Indoor Decorations
Ideas for indoor Christmas decorations bring a little holiday cheer to every room in your house. With these creative indoor Christmas decoration ideas, you can spread seasonal cheer throughout your homes:
Christmas Candles
Candles have long been a traditional holiday decoration. Many households keep their scented candles burning to keep their houses smelling like Christmas and to serve as a constant reminder of the joyous occasion. The longer nights allow you to burn candles inside your home to create a golden, enchanting glow.
Candles in your home's windows are a timeless classic that will brighten the space. You can also consider placing an electric candle in each window of your home if your decor is understated and tranquil. Without having to spend a lot of money on expensive large inside Christmas decorations, it is a lovely way to decorate a festival for Christmas!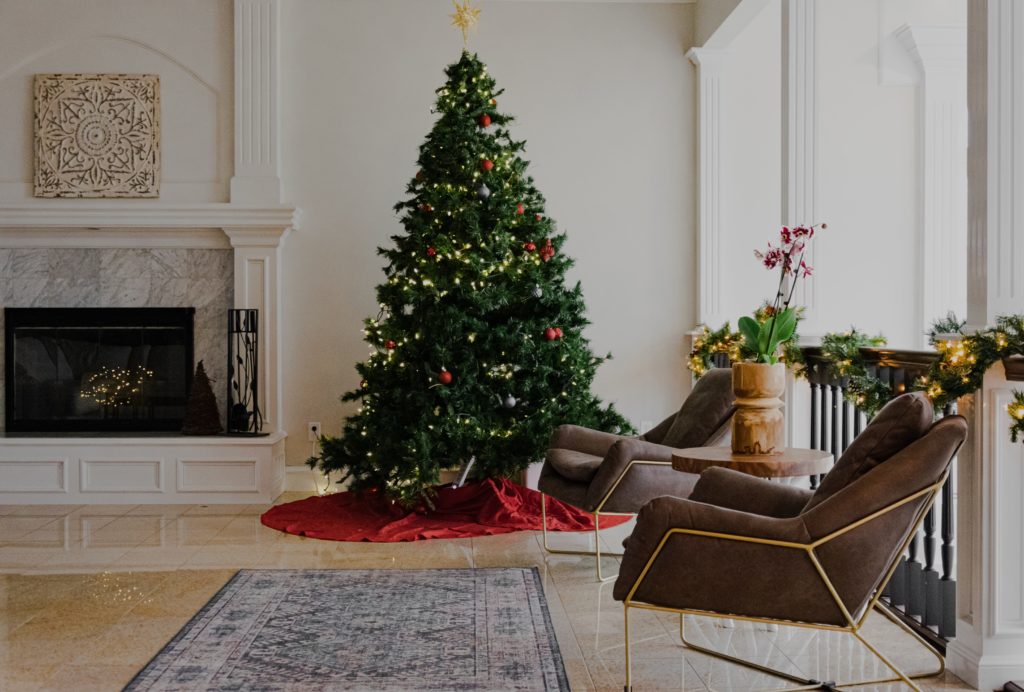 Staircase Handrail Decorations
This Christmas decorating idea is perfect for your indoor decorations if your property has a staircase. It is quite simple and appealing. All you have to do is begin by encircling the handrail with the garland. When you're finished, decorate it with pinecones, berries, and Christmas lights. Instead of garlands, you can make similar decorations yourself by utilizing curtains or other long cloth you already have in your home. You can also hang it from a handrail with a ribbon and a set of family photos.
Christmas Cards Wall
Do you need to decorate a blank wall in your home? With the various Christmas cards you have accumulated over the years, you transform them into a masterpiece of wall art. By using clips or clothespins to string the Christmas cards along the staircase, you can hang them from some of the supporting windows and banisters. One of the easiest ways to begin the inside Christmas decorations is with this.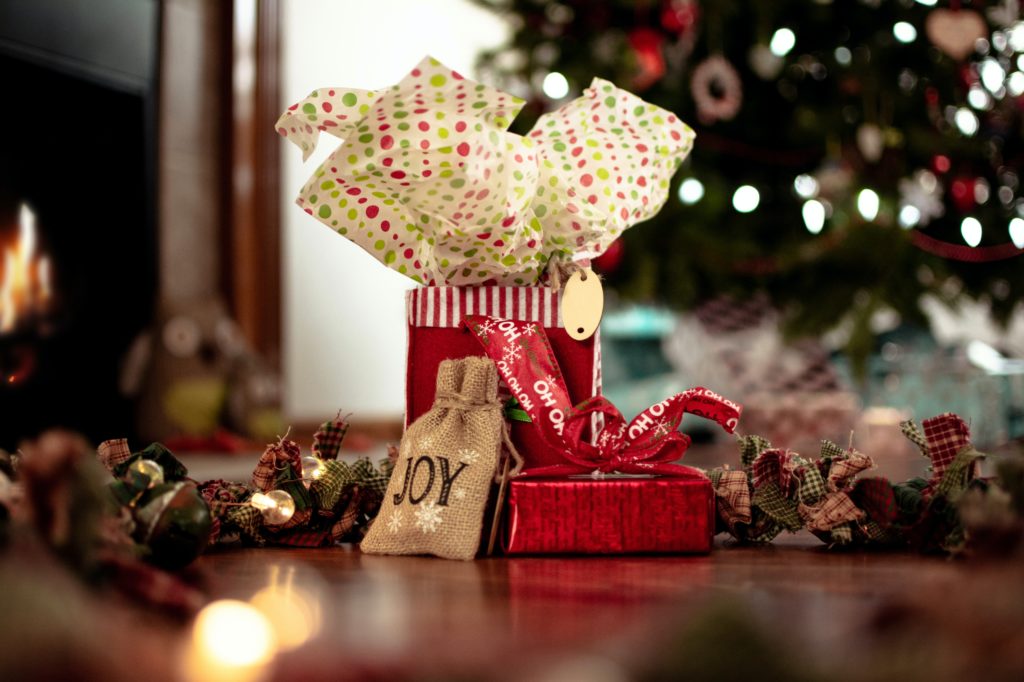 Holiday Pillows
There are numerous ways to completely transform a living room's appearance by simply changing the throw pillows. One of the easiest ways to decorate a space for the holidays is to add texture and color using throw cushions. The best thing about these is that you can take your pick between making your custom throw pillows out of fabric or purchasing ones with Christmas designs embroidered on them to match the Holiday spirit!
Christmas Tree Alternatives
For some, the holidays are not complete without a Christmas tree. But if you are someone who needs a change from the conventional Christmas tree, there are many ways to add a Christmas tree inside your house without literally buying an enormous tree that takes up too much space in your house.
When there isn't enough room to maintain a Christmas tree indoors, you can nevertheless include one inside. The idea of a three-dimensional Christmas tree will impress your visitors. It is the ideal method for making a location to store gifts. It is built from wooden pieces that have been carved at an angle to resemble actual trees, and it is then placed in a home's corner to create a 3D effect. Give the tree some Christmas lights and a star on top.
Your living room door can also be used to exhibit your Christmas tree. By sketching out white Christmas lights for the tree, you may quickly make it. The final step is to finish by adding colorful Christmas ornaments that coordinate with your holiday décor.
Outdoor Decorations
Bringing the festive spirit of Christmas alive outside of your home is a wonderful way to spend the holiday. So use all different sorts of outdoor Christmas decorations to illuminate your house and yard!
Christmas Lantern
On the front porch of homes in the Philippines, the traditional Parol Christmas lanterns are displayed. A star formed of bamboo poles, crepe paper, and Japanese rice paper is the classic Christmas lantern. But other people go to great efforts to make sure their parol stands out from the crowd, employing pricey materials and encircling it with lights so that it shines brightly at night. Making a Parol can also be a great family bonding that kids can participate in, so if you have time left consider having a Parol-making activity with your family to hang outside your house.
Decorate the Outdoor Trees/Plants
If you have a mini garden or just a few trees and plants outside your house, one simple way for outdoor Christmas decorations is to wrap Christmas lights on your outdoor trees and plants which gives you an elegant appearance at night.
Christmas Lights Everywhere!
When in doubt, use Christmas lights! Hang twinkling Christmas lights all around your house exterior. By doing this, you can also enjoy the soft cozy glow through the windows. You can use jars filled up with Christmas lights and can also add a touch of green by installing forest green lamps in the exterior of your home or shed for outdoor Christmas decorations. If you have a balcony, wrapping Christmas lights around the railing can never go wrong as well.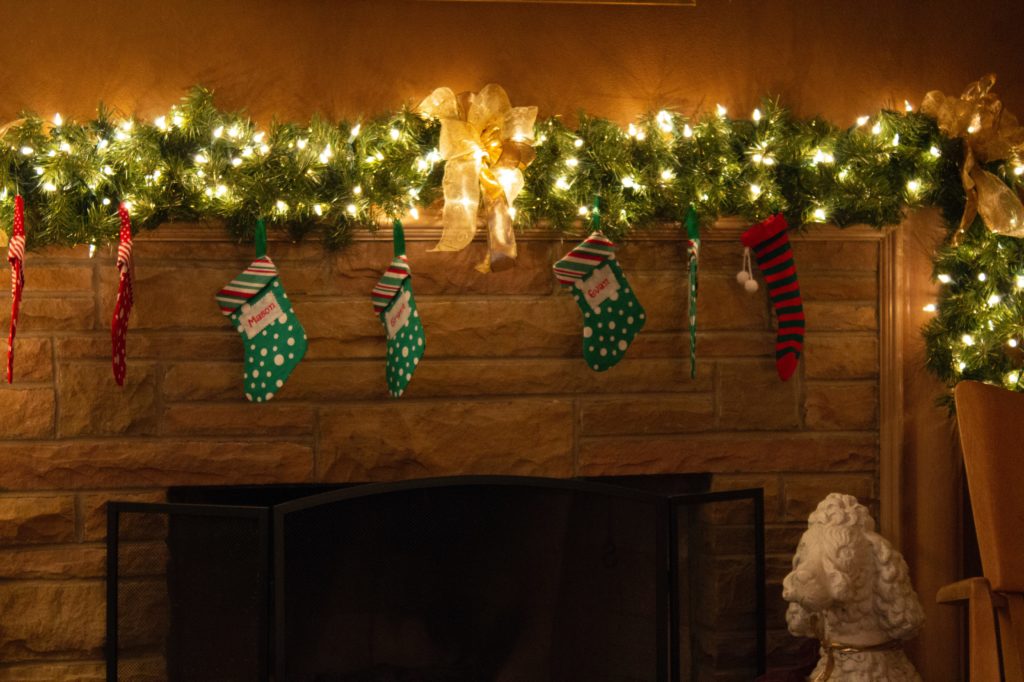 Christmas Front door or Entryway
The exterior entryways present a wonderful chance for adding unique seasonal decorations. A stunning array of paper luminaries, candelabras constructed from used wine bottles, a garland made of rope and lanterns, and a tall Christmas wreath on your front door are all easy ways to brighten the season. As soon as dusk falls, the glow produced by the candle-lit wine bottle candelabras and the house's external lights instantaneously brightens the entrance.
Outdoor Christmas Dining Area
This holiday season it is still recommended to be safe from health dangers from the pandemic, it is best and safe to host the gathering outdoors. Set up the chairs such that there is sufficient space between the two diners. To host outdoor parties that are safe, it is preferable to adhere to health regulations. Utilize supplies like paper towels, face masks, hand sanitizer, and disposable tableware to stay organized.