Top Schools in the Philippines and Where to Find Them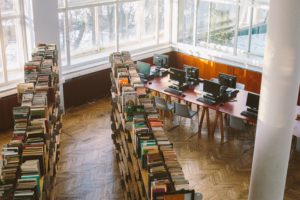 The Philippines is home to a multitude of educational institutions, each with its unique strengths and specialties. In this article, we will explore the top schools in the country, highlighting what makes them stand out and where they are situated.
University of the Philippines Diliman (UP Diliman) –  Situated in Quezon City, Metro Manila, UP Diliman is renowned for its comprehensive academic programs and vibrant student life. It consistently ranks as the nation's premier public university, known for its world-class faculty and research initiatives.
Ateneo de Manila University (ADMU) – Located in Quezon City, ADMU is a private Jesuit institution that emphasizes a holistic education. It is celebrated for its excellent programs in the humanities, social sciences, and business, making it one of the top choices for Filipino students.
De La Salle University (DLSU) – Situated in Manila, DLSU is another prestigious private institution. It is acclaimed for its business, engineering, and science programs. DLSU's strong ties to the business community provide students with invaluable industry exposure.
University of Santo Tomas (UST) – Established in Manila, UST is Asia's oldest university and remains a significant player in Philippine education. Known for its programs in health sciences and the arts, UST offers a rich history and tradition.
University of the Philippines – Los Baños (UP Los Baños) –  Situated in Los Baños, Laguna, UP Los Baños is the flagship campus for agriculture and natural sciences. It's a hub for research and innovation in agriculture and environmental studies.
University of San Carlos (USC) – Found in Cebu City, USC is a top destination for students seeking quality education outside Luzon. The university excels in programs related to the sciences and engineering.
Silliman University – Located in Dumaguete City, Negros Oriental, Silliman University is known for its strong programs in the arts, education, and theology. It is the oldest American-established university in Asia.
Mindanao State University – Iligan Institute of Technology (MSU-IIT) – Nestled in Iligan City, MSU-IIT is the premier institution for technology and engineering in Mindanao. Its research centers and academic programs have made it a hub for innovation in the region.
Polytechnic University of the Philippines (PUP) – Found in Manila, PUP is the country's leading institution for technical and vocational education. It plays a crucial role in providing accessible education to Filipinos.
Central Luzon State University (CLSU) – Located in Munoz, Nueva Ecija, CLSU is a hub for agriculture and agribusiness studies. Its commitment to agricultural research and development is instrumental in boosting the nation's food security.
These top schools in the Philippines have earned their reputation through a combination of exceptional academic offerings, distinguished faculty, and a commitment to innovation and research. Students who aspire to attain a world-class education can find their path to success at one of these esteemed institutions, each of which offers a unique and valuable educational experience.