Hi Presello Fam! Making a big financial decision such as purchasing a property needs proper care and steps to ensure everything goes smoothly. You don't want your hard-earned money to just fall into the hands of a scammer. So before you seal the deal, here are some things to do to make sure that title is real.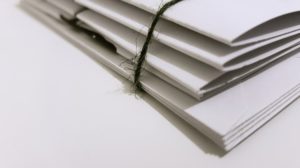 First, verify the legitimacy of the Deed of Sale and the authenticity of the notary public who notarized the document. Ensuring that the Deed of Sale follows the proper legal format and contains accurate information about the property transaction goes a long way for a deal. Also, you can cross-check the details of the notary public, such as their registration number and seal, to confirm their authenticity.
Next, you can examine the physical appearance of the paper used in the title. Since the Bangko Sentral ng Pilipinas is the authorized supplier of papers for original land titles in the country, it should be standardized. Look for specific security features such as watermarks, security fibers, or special markings. You can compare the paper quality and design to known authentic land titles to ensure consistency.
Speaking of security features, check for watermarks, security fibers, or other special markings on the title. Authentic land titles often have security features that are difficult to replicate, such as holograms, embossed seals, or serial numbers. If these features are present and are of good quality, you can be more secure of the title's authenticity.
You can also verify the land title with the Land Registration Authority (LRA) through their eSerbisyo Web Portal or by contacting the LRA directly. The LRA can provide information on the history and validity of the title, helping you ensure its legitimacy.
Lastly, you can always seek professional assistance and guidance from legal experts or real estate professionals who have experience in dealing with land titles in the Philippines. Contacting a lawyer or a real estate professional can help you with any doubts or concerns about how legit a property's title is, freeing up your mind of any scares you might face.
Presello Realtors, with their extensive experience in handling diverse real estate deals across various price ranges, has developed expertise in detecting and resolving any potential property or title issues that may arise. We'll make sure your transaction goes as smoothly and as securely as it can be.
Invest in your future. Invest with Presello.