The food scene in the South is one of the attractions that make locals proud and keeps the tourists coming back. And out of all South, one of the most iconic locations in BF Homes Paranaque.
Although our current situation limits our ways of going out and discovering hidden food gems, that doesn't mean that you can't enjoy good take-outs at home to share with your loved ones. Celebrate while in isolation with the best cuisines Paranaque City has to offer!
Allow us to assist you, whether you're from the north or local planning to visit food locations soon and are unsure where to start your food journey to dine with your fellow foodies. Here are the must-try restaurants in BR Paranaque.
Bamba Bistro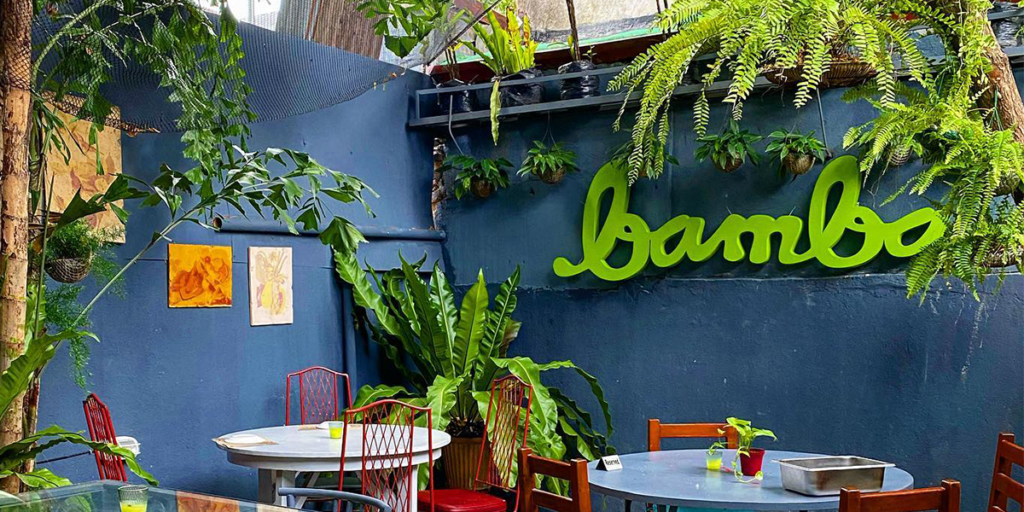 If you want to surprise and impress your loved ones with satisfying hearty meals, you shouldn't miss the taste of Bamba Bistro. Located at Aguirre Avenue, BF Homes, Bamba Bistro has been a part of the famous food scene of Paranaque for years and is continually serving their iconic pasta dishes, which includes the Linguini in Foie Gras Cream and Bolognese, along with their famous French Onion Mac n Cheese. Overall, this spot offers home-cooked dishes with a hint of French flair. Bamba Bistro currently serves through pick up, delivery, and drive-in dining.
Location: 55 Aguirre Avenue corner Arsenio Luz Street, BF Homes. Waze 
Mama Lou's Italian Kitchen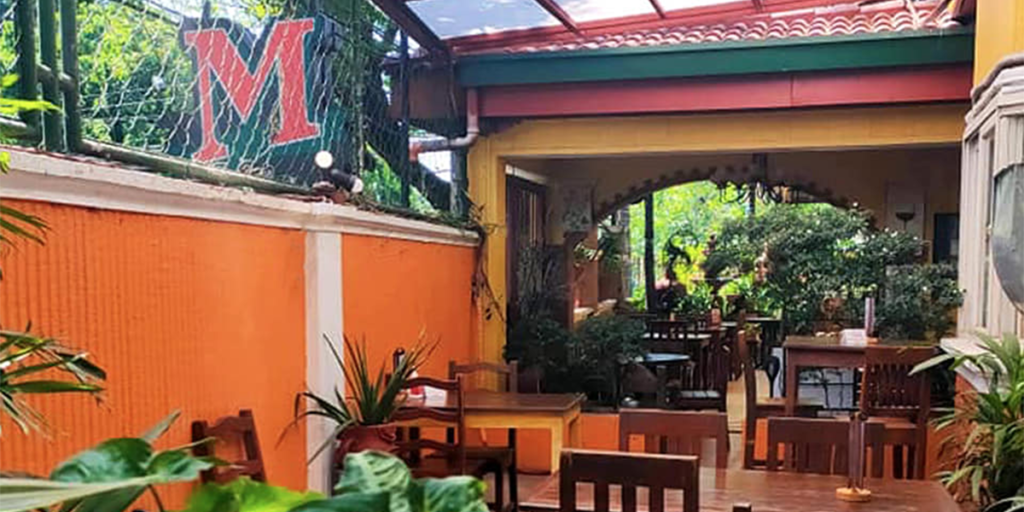 Experience authentic Italian cuisine in Mama Lou's Italian Kitchen. Enjoy with the whole family well-loved dishes such as pizzas, pasta, risotto, and more. Even during this time, Mama Lou's doesn't stop serving the best Italian foods at your table! Delivery and takeout are available and you may also place same-day and advance orders through their website.
Location: B1 L36 Tropical Ave cor Palace St., BF International Village, Las Pinas. Waze.
Little Quiapo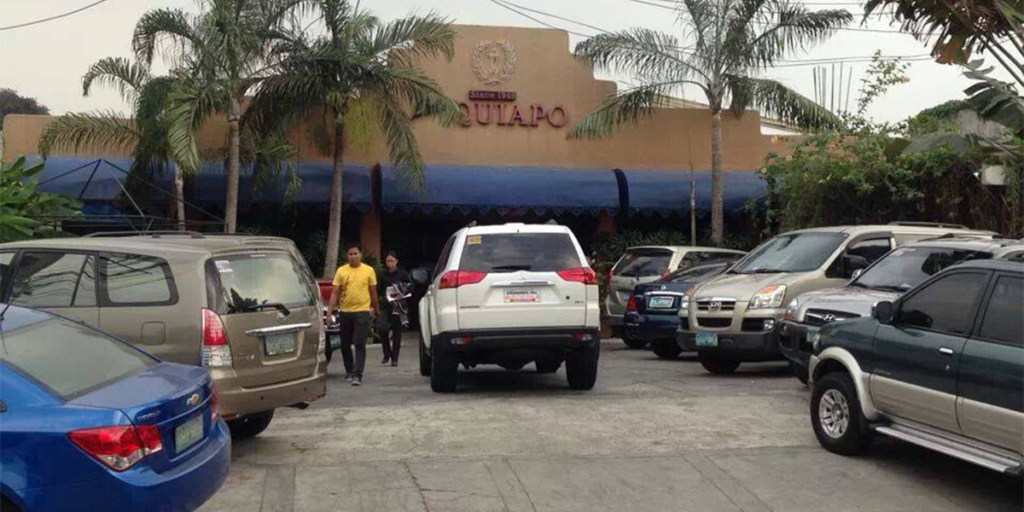 It's safe to say that every local in the South knows Little Quiapo. Little Quiapo has been captivating the tastes of Southerners since 1949, not only for its famous Palabok and Tokwat Baboy, but also for their other delicacies including Beef Steak, and Pinalutong na Bangus. They are now open for takeout and deliveries!
Location: 178 Aguirre Street, BF Homes, Paranaque City. Waze
Mensakaba Geishu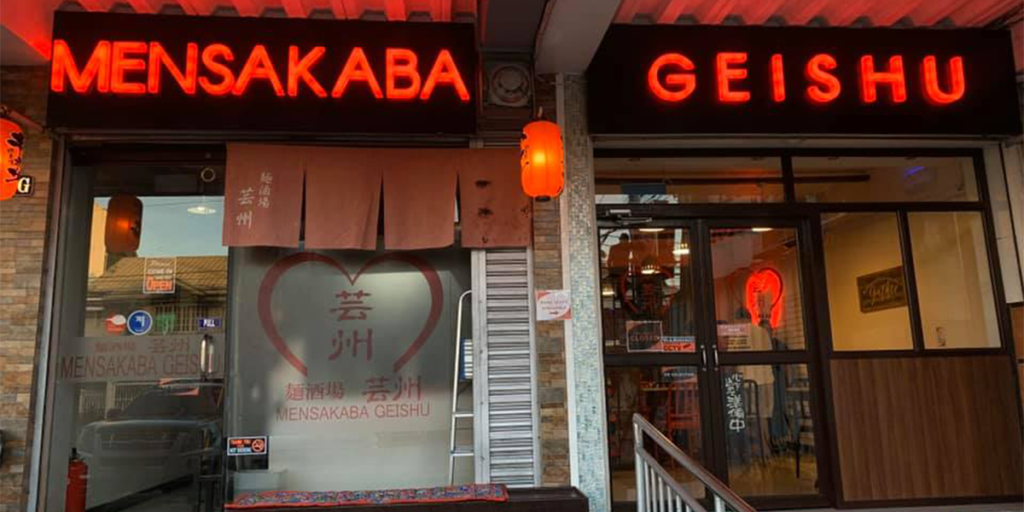 Mensakaba Geishu is an authentic ramen restaurant owned by Japanese-Filipina husband and wife team Hirofumi and Alyn Hotta. Its authentic Japanese flavor has impressed both locals and tourists alike. They are open for take-out and pick-up from 11:30 am to 7:00 pm.
Facebook Page
Location: Southland Apartments, Aguirre Avenue, BF Homes, Parañaque. Waze
Spoon eat + drink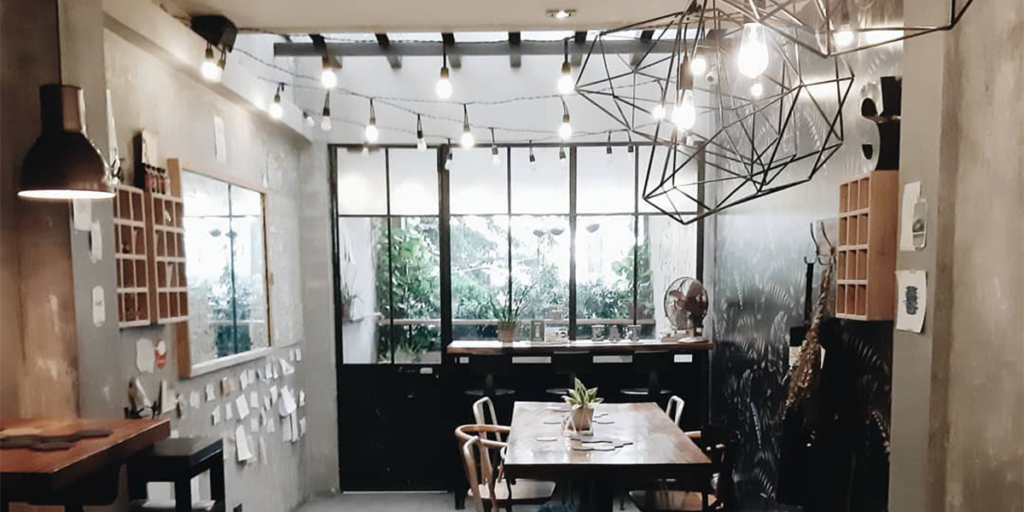 Dubbed as the 'US-vibed restaurant in BF Homes by the famous show PopTalk, Spoon eat + drink has been a booming food spot in BF Homes. At Spoon eat + drink, you may enjoy the highlights of Western cuisine served in a straightforward, honest, and undeniably tasty style, influenced by the owner's travels from New York to Napa Valley. You can order through their FB page and they offer FREE DELIVERY inside BF and neighboring villages!
Location: Unit 1A, 319 Aguirre Ave., BF Homes, Paranaque. Waze
Meat Depot
Meat Depot provides meat lovers a one-of-a-kind opportunity to sample meat and meat products. They serve up a unique dampa-style experience by allowing you to choose your preferred meat and to give them a chance to prepare it exactly the way you want it. Raw meats for food institutions and homes, as well as prepared meats for hungry diners, are brought closer to customers by Meat Depot! They are open for delivery, pick up, and takeout!
Location: 283 Aguirre Ave., BF Homes, Paranaque
Drive-By Taco Shop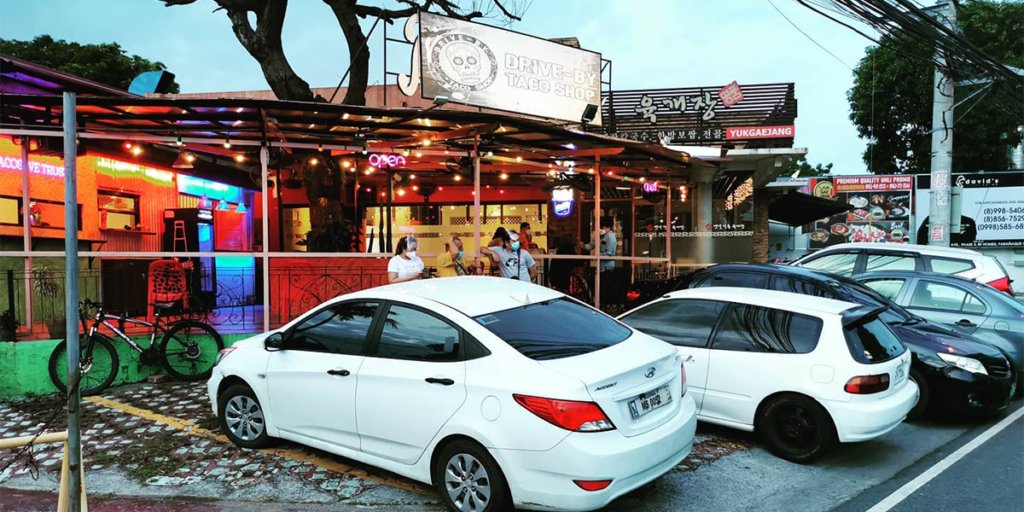 Street tacos, burritos, quesadillas, and other Mexican comfort food specialties are served at Drive-By Taco Shop, a carwash restaurant concept. They are open for pick up and or you can message their FB page!
Location: 167 Aguirre Ave, BF Homes, Paranaque. Waze
Ramboy's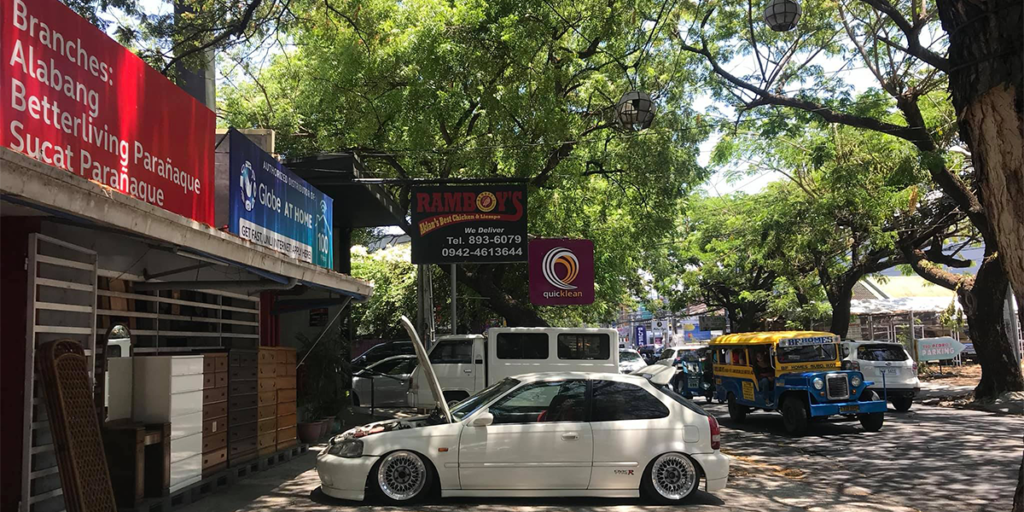 Ramboy's eatery's specialty is crispy liempo, which you can smother in their secret sauce. You may also order additional Filipino meals like Sotanghon Guisado or Sinigang na Isda to go with their liempo and chicken.
Location: President's Avenue, BF Homes. Waze
Shabunoki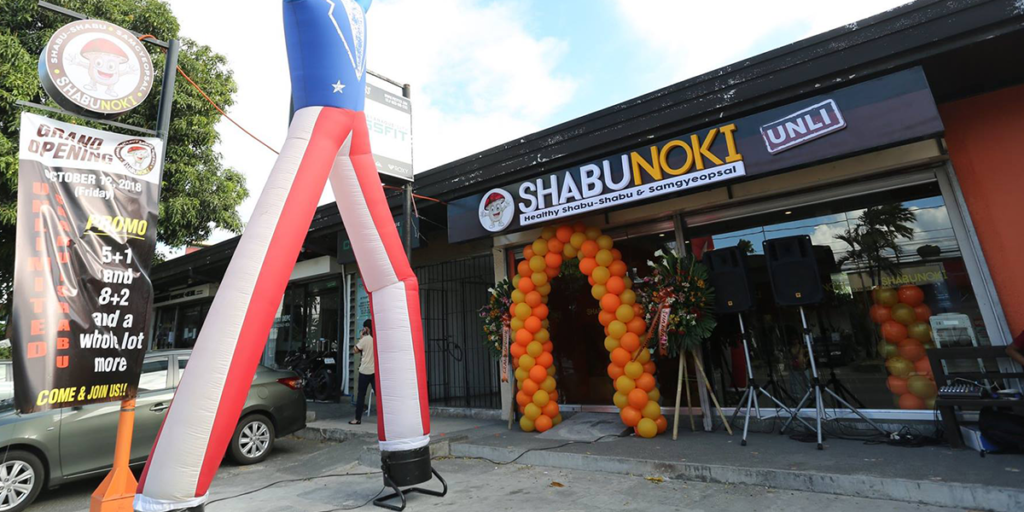 Shabunoki delivers all-you-can-eat! You'll find everything you need at Shabunoki, whether you're looking for a traditional Korean BBQ dinner or a delicious Shabu-Shabu hotpot.
Location: 283 Aguirre Ave. BF Homes, Parañaque City. Waze
EAT FRESH Hong Kong Famous Street Food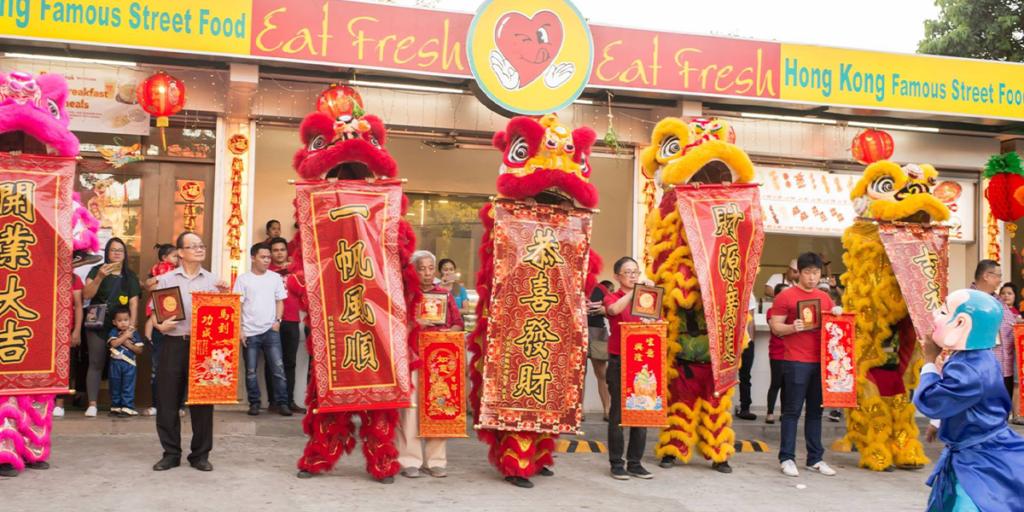 Eat Fresh will take you on a journey through Hong Kong's authentic flavors. This is a popular choice with BF Homes families. Their success stems from their diverse selection of well-known and authentic Chinese meals. They are open for delivery and takeout!
Location: 48 President's Ave, BF Homes, Parañaque