Now that we're in the "BER" months season (months leading up to December) the entire Philippines knows that this is the time to plan for the holiday season. Even though we have been through a lot this year, there's always a reason to celebrate life and make new memories with family and friends.
The best way to get ready for the Christmas season is to decorate your house festively. You may make your home space sparkle both inside and out, even as dazzling as the star on top of your Christmas tree.
But if you're starting to get tired of the typical festive look or maybe even running out of decoration ideas, you've come to the right place to inspire the creativity inside you! There's no need to stick to traditions and use conventional reds and greens. There are several fashionable and sustainable variations on the classic Christmas aesthetic that are popular in 2021, such as monochrome silver or even vivid neon colors.
Here are 10 Festive Christmas Decoration Ideas to prepare your house for the holiday season!
Begin with a color palette that will blend your room all together.
Holiday color palettes may truly be anything you want them to be. Nothing, however, tops the classic white and gold. Green and red are other options if you want a more traditional look. Whatever you choose, establish a color plan for your Christmas décor since it will tie everything together.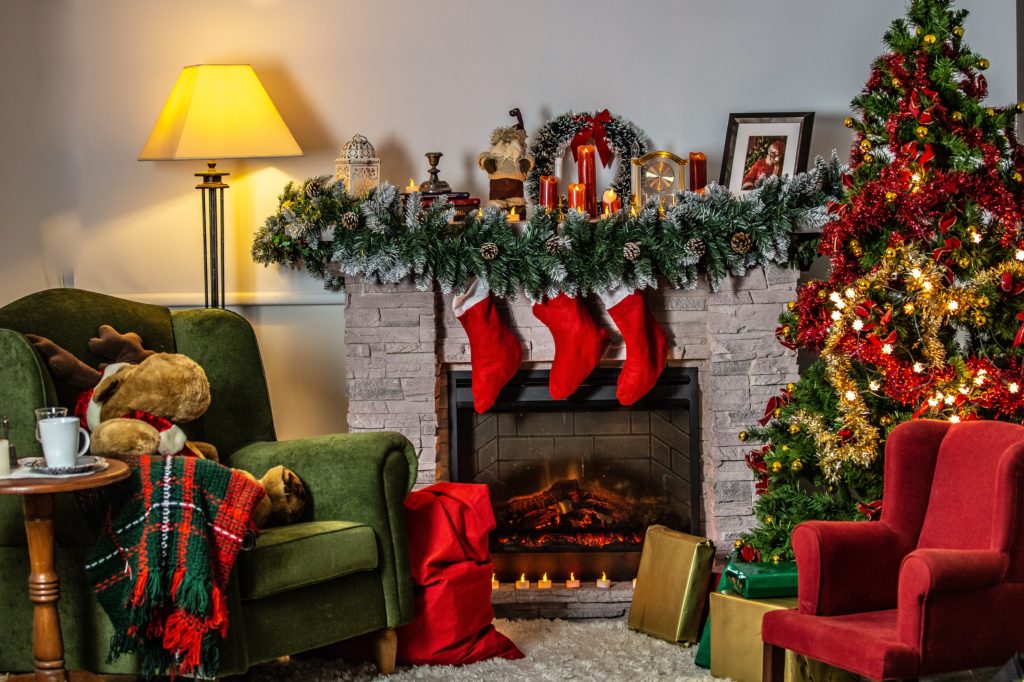 The Snow Angel theme, for example, is all about whites and pastels, while Chill Factor is all about bright blues and gold, and Rustic Tidings and Friendly Forest each have their spin on traditional Christmas hues.
Glass Ornaments
Set up a plethora of modern candlesticks and mercury glass votive candles on an empty end table or even a deep windowsill for a convenient Christmas display. Use bright glass decorations to provide a splash of color and happiness. This is a smart way of adding small details to your decoration.
Christmas Card Garland
Look for a creative approach to display the Christmas cards that you receive. String them along the stairwell with decorative clips or clothespins.
Decorate with Candles
Aside from giving the warm and cozy Christmas scent, candles can be used for decoration. Combine pillar candles to provide ambiance and extra light. You can even wrap a colorful ribbon around a few to match the color scheme of your other decorations while adding texture.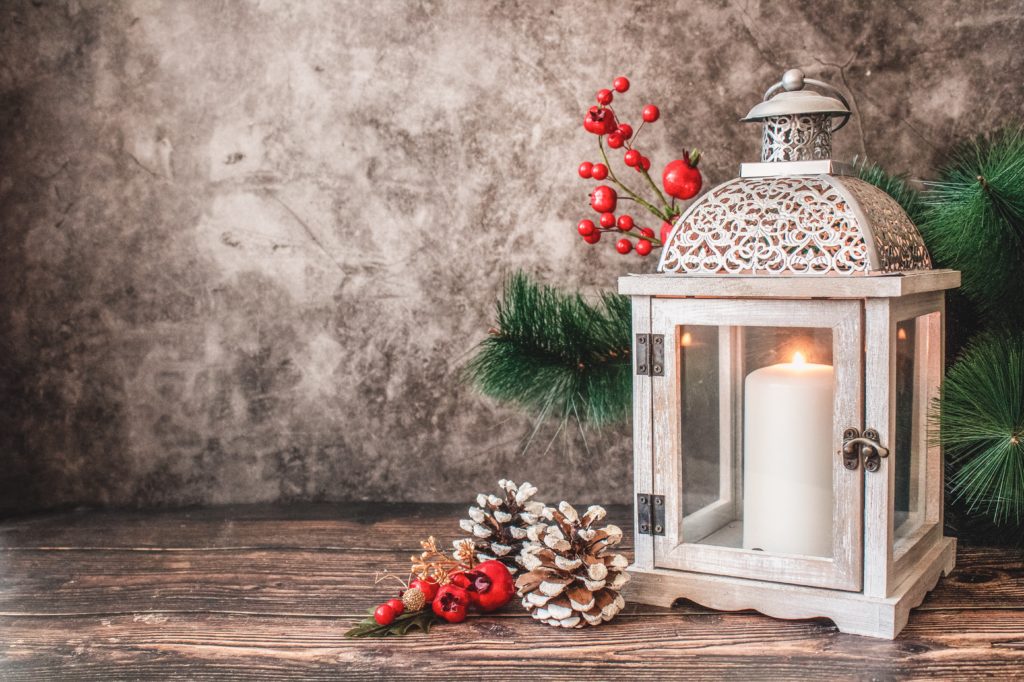 Create a homey ambiance.
As much as aesthetics are important when decorating your home space, you should not forget about creating a cozy and welcoming home setting in your space as well since on Christmas day you don't just want your home to look festive, you want it to be comfortable as well.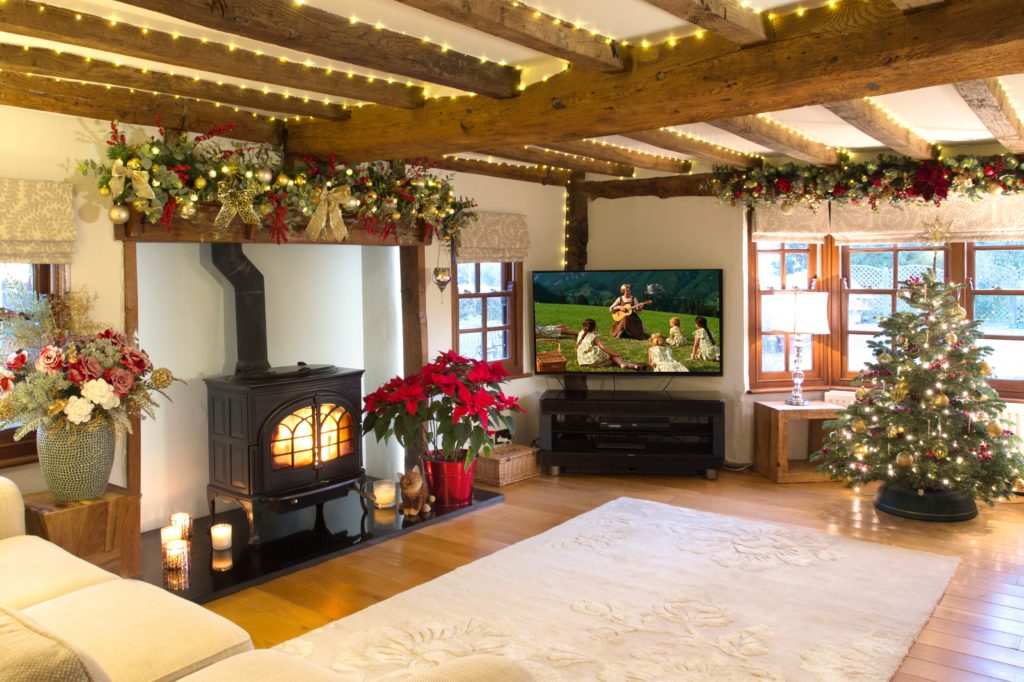 With colorful pillows and throw blankets, you can cuddle up to your favorite person. These will keep you warm and toasty on potentially chilly December evenings. They're ideal for snuggling up on the couch with your loved ones and a cup of hot chocolate!
Lights and lights everywhere.
Lighting up your home for the holidays is essentially the start of the Christmas season. You may overlay several forms of light around your home to create a wonderful ambiance, from softly flickering candles to dazzling string lights. You may have a happy little Christmas with the correct sort of illumination!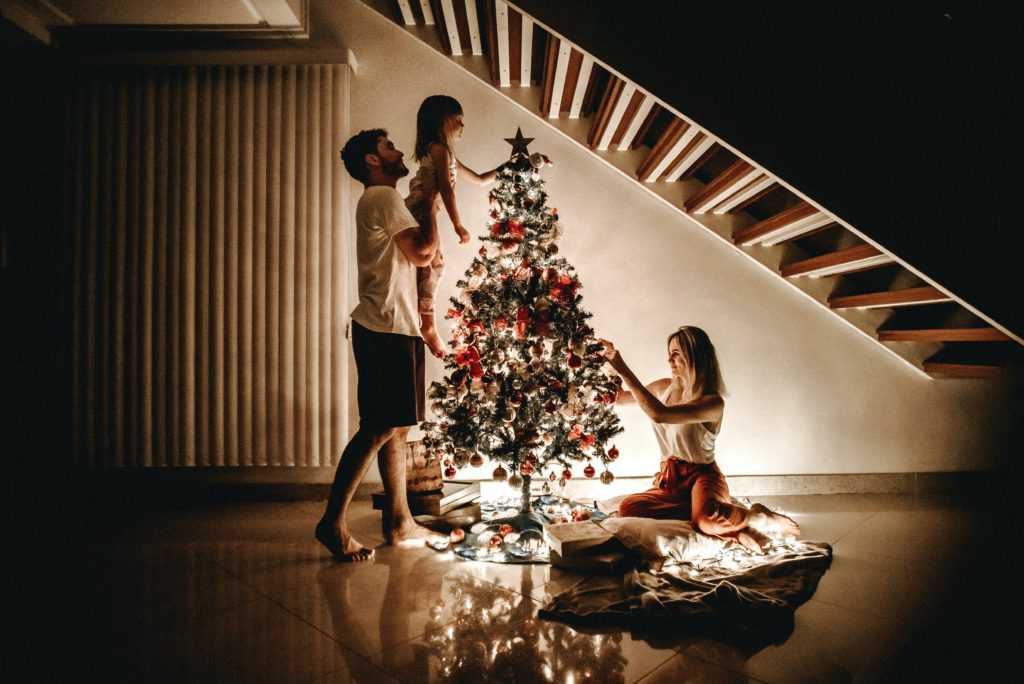 You may decorate them on the outside of your house, roof, windows, trees, and other structures! This will greet carolers with multi-colored string lights and pathway lights that pave the way towards your festive door. Of course, you can't forget to add lights inside. String lights around your Christmas tree, mantel, bookshelves, and other decorations to add a festive touch.
Try different Wreath designs
Wreaths are not just for the front doors, you can be a bit more extra and add them anywhere! Minimalist wreaths may be hung as décor around your home or used as a centerpiece on your tables. Change up your normal décor with seasonal greenery such as garlands and evergreen branches to give your area a festive feel without adding unnecessary mess.
If you want to try another look and something new, You make a citrus fruit wreath. Begin with a circle piece of florist's foam, then fasten big objects, such as oranges, using wooden florist's picks. Begin with smaller fruits such as clementine, and limes. And then, tie the bow with a beautiful velvet ribbon.
Spice up your Doorway Frame.
Decorate a door or window frame with asymmetrical decorations, stars, and even Christmas balls. If you're having trouble hanging things on the doorway frame, you may use adhesive strips to hang your decoration of choice. Whether it's a cascading starlight display adorned with ornaments or a traditional Christmas garland.
Give your staircase some attention.
Staircases take such a big area of our home space, therefore when decorating the house, use it to your advantage. Hang stockings from a garland-trimmed railing with floral wiring or zip ties tucked among the garland. To brighten up your steps, you may also use festive lights and ornaments.
Festive touch on the Dining Table
For us Filipinos, Christmas is about celebration and the best way we celebrate is through food. Therefore, make the dining table the focal point of your house. From festive plates and cutleries, Christmas tablecloths, and winter mugs, you can enjoy the best food delicacies with your loved ones with these simple holiday touches.