The world of real estate is always changing, and luxury mansions are no exception. In 2023, you can expect to find the most stunning and extravagant homes that offer a seamless blend of comfort and style. From spacious living rooms with double-volume ceilings to all-glass elevators, a luxury mansion is the epitome of luxury living. A particular home in Ayala Alabang brilliantly captures the spirit of contemporary luxury. Take a closer look at Grande Heim, a Modern Mansion in Ayala Alabang. Here are 5 things you'll find in a luxury mansion in 2023.
Spacious Living Room with Double Volume Ceiling
The living room is one of the first things you will see when you enter any house and it is vital to have to area impress guests immediately. The spacious living room is a great setting for hosting guests and is even more enhanced by the high ceilings. This element gives the space a feeling of openness and airiness in addition to being aesthetically stunning. The expansive living area with a double-volume ceiling is ideal for any occasion, whether you are entertaining guests for dinner or just unwinding with your family or friends.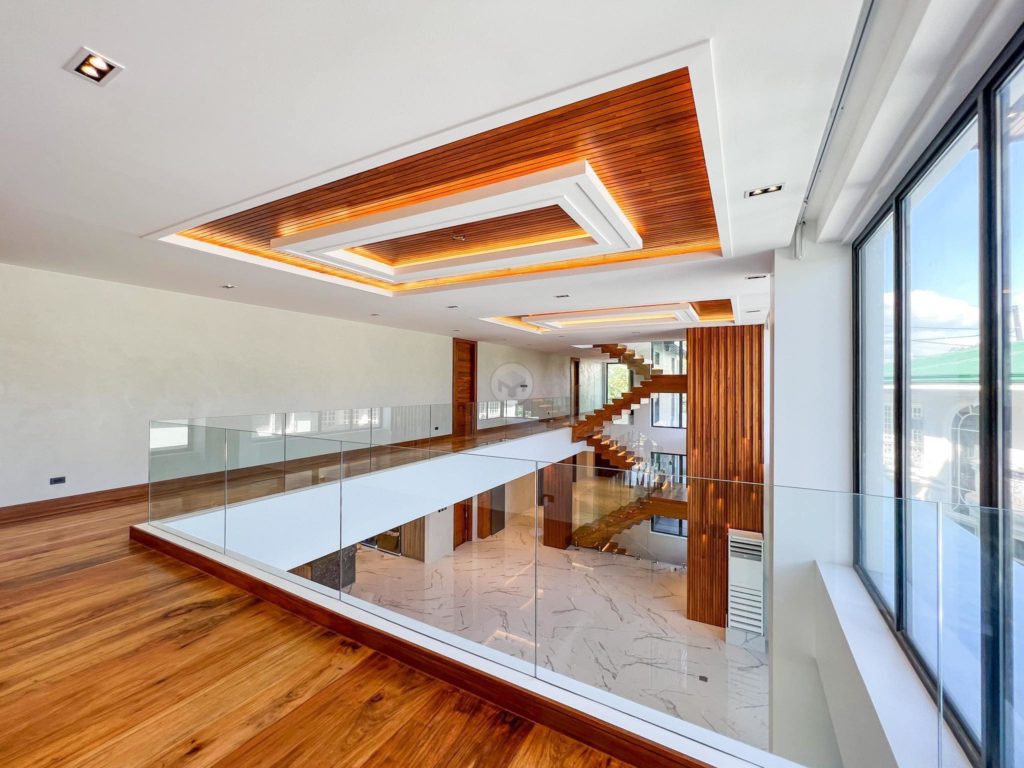 Expansive Roof Deck and Balcony
Another feature that you will find in this luxurious modern mansion is a roof deck and balcony. The large balcony and roof terrace are ideal for taking in the stunning scenery and tropical weather of the Philippines. You may relax on the roof deck and soak up the sun or have a wonderful meal on the terrace. With a space like this for your house, you will have the ideal spot in your own home to get away from the rush of everyday life and unwind while also enjoying the view of your neighborhood.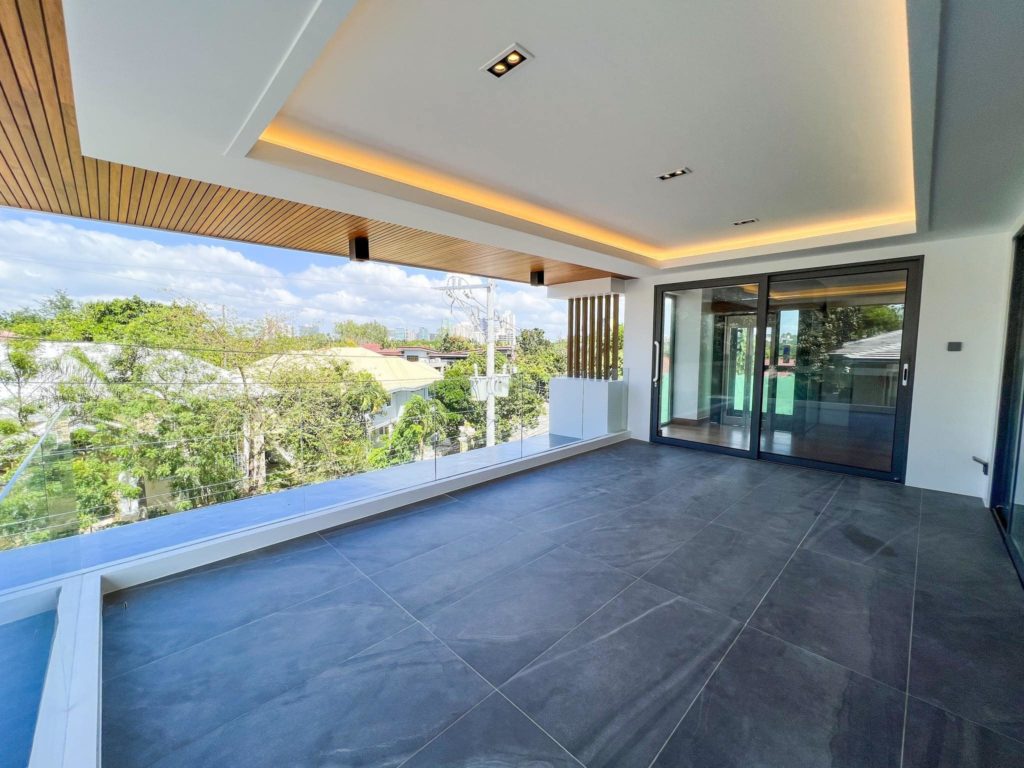 An All-Glass Elevator
This all-glass elevator is a one-of-a-kind feature that you will find in this in this Grande Heim in Ayala Alabang. Nothing conveys luxury more than a home elevator! This modern and stylish addition not only makes it easier to move between the different levels of your home but also adds to the overall aesthetic. The transparent glass walls of the elevator offer breathtaking views of the surrounding area, making it an exciting and unique feature of your home.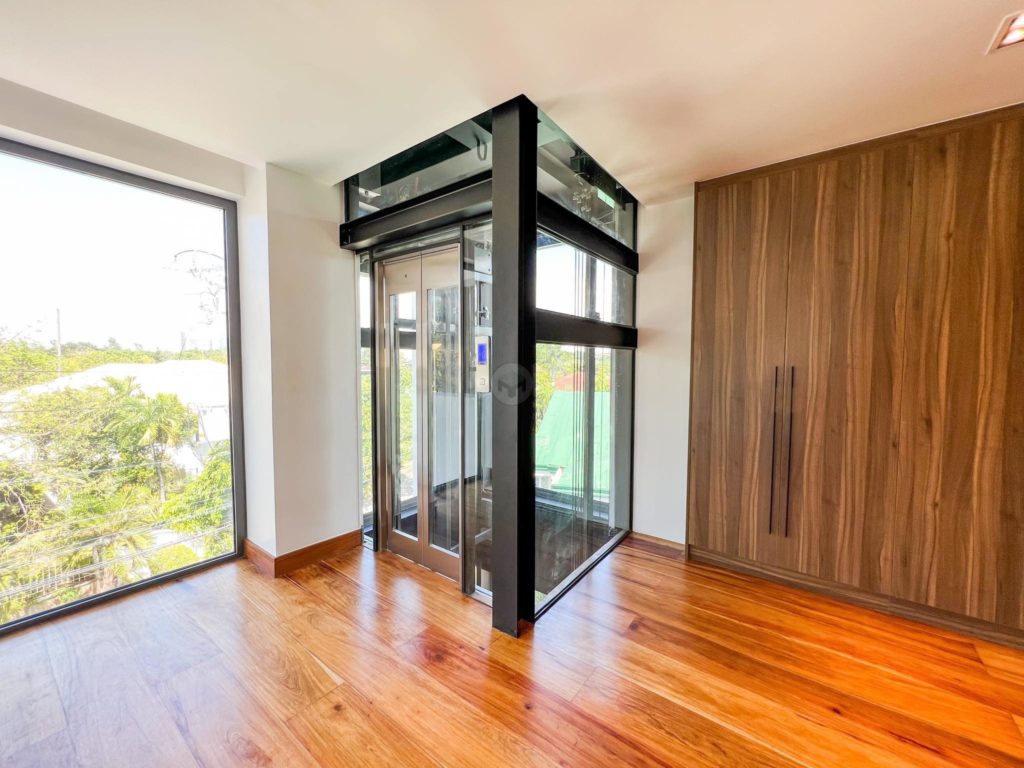 UPVC Windows and Sliding Doors with Metal Security Screens
If you're searching for new double or triple glazing to help insulate your house, having uPVC windows is a fantastic alternative. This type of window is very easy to maintain and clean – they can be made like new with just the wipe of a damp cloth. Along with easy maintenance, it is also energy efficient. uPVC windows and sliding doors also offer a high level of security. You and your family will always be safe and secure thanks to the additional layer of protection provided by the metal security screens.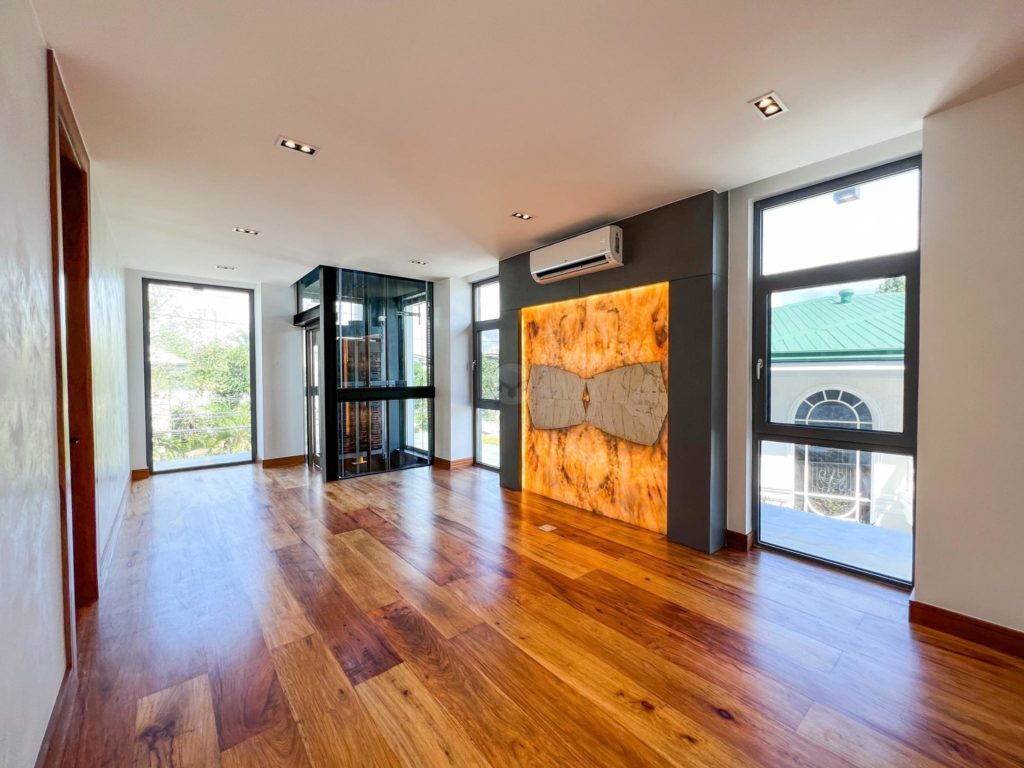 All Fully Air-Conditioned Rooms
Finally, all fully air-conditioned rooms are a must-have feature you will find in a luxury mansion in 2023. By having all fully air-conditioned rooms, you can enjoy a comfortable and relaxing environment, no matter what the weather is like outside. Especially with the type of heat we experience in this country. Whether it's a hot summer day or a cold night, the air-conditioning system in a modern mansion will keep whoever lives there feeling comfortable and cozy.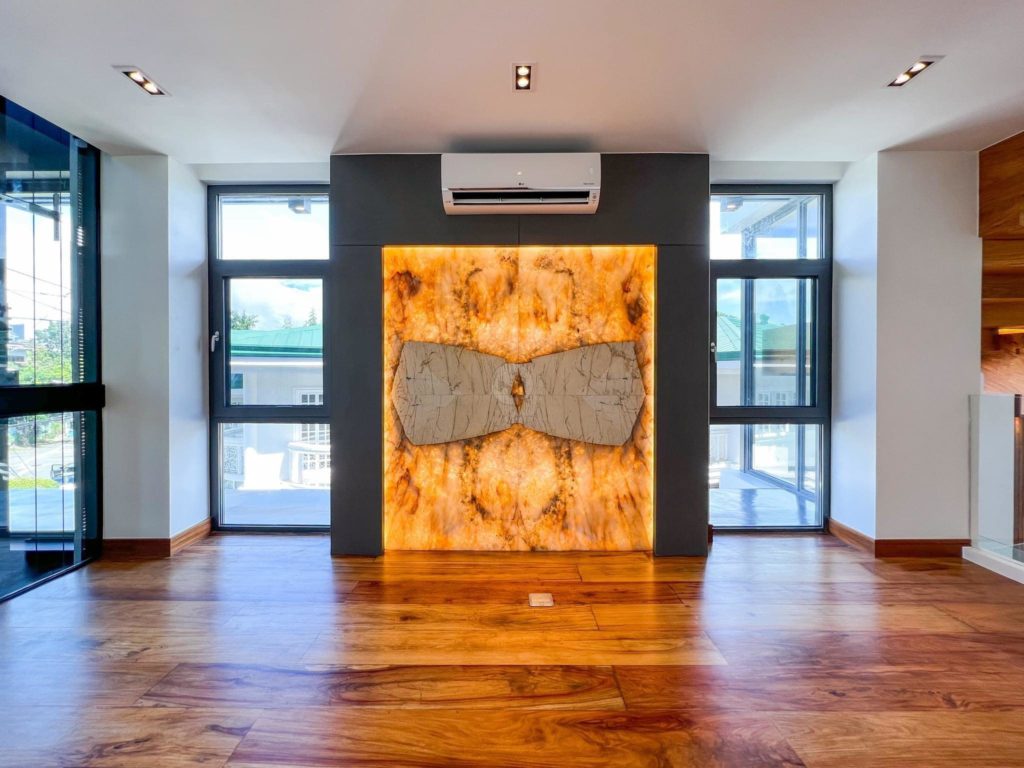 See More Luxury Mansions with Presello
Are you prepared to enjoy the finest that a life of luxury has to offer? Then Presello, your dependable real estate company, is the place to turn.
Presello offers a variety of opulent homes with the most recent in interior design and technology. You'll find everything you need in one of our properties, from all-glass home elevators to a high-security system, and a top-notch kitchen. Additionally, you can be confident that you'll receive the assistance you require at every stage because of our dedication to client satisfaction and service.
Take the first step towards a life of luxury and comfort by contacting Presello today. Our team of experts is ready to help you find the perfect home for you and your family.
Don't miss this incredible opportunity to own your dream home. Contact Presello today and start living the life you've always wanted!